Want to grow your business?
Have you protected your assets and wealth?
Want to know more about Self Managed Super Funds?
Small and medium enterprise (SME) employs more people than large business and government. It is also the primary means through which people of any background can create their own financial future through hard work and dedication. Affinity Accounting Plus works closely with SME owners and managers in Brisbane and Australia wide to protect their financial interests and take the complexity out of business. If we don't have the answer, we know where to find it. We firstly work to understand your unique business situation and then work closely with you to improve your business and personal financial position. The key aspects we work with you on are: 
Growing your business

Increasing profitability

Improving cash flow

Protecting your personal and business assets

Making your business sustainable, saleable or transferable

Creating the lifestyle you want for you and your family
Whether you want to enquire about our SMSF services in Brisbane or in any other area, as a client of Affinity, your very own accountant in Brisbane will help you understand your finances so you can get the most out of your business rather than it controlling your life. If you want the best accountants in Brisbane working with you, call us today on (07) 3725 6100.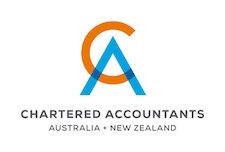 One of the most expensive aspects of running a business is paying employees. But just as great employees can be a real asset, underperforming employees can be a real drain on resources. Hiring employees is all about choosing people who are going to add value to your...
read more
We've been happy since making the switch, there is a lot we learned about our business that we hadn't previously covered. We are much more in control now and feel like we are getting somewhere.
We feel so much better knowing all out affairs are being looked after.  They worked with our lawyer and recommended experts for other requirements we had.  Our financial affairs are so much better organised now, we feel like everything is in its right place.
I wish we had started earlier, it would have made life a lot easier in the long run and saved me a lot more money as well. I'm just glad we followed through with it, we are in a much better position now.